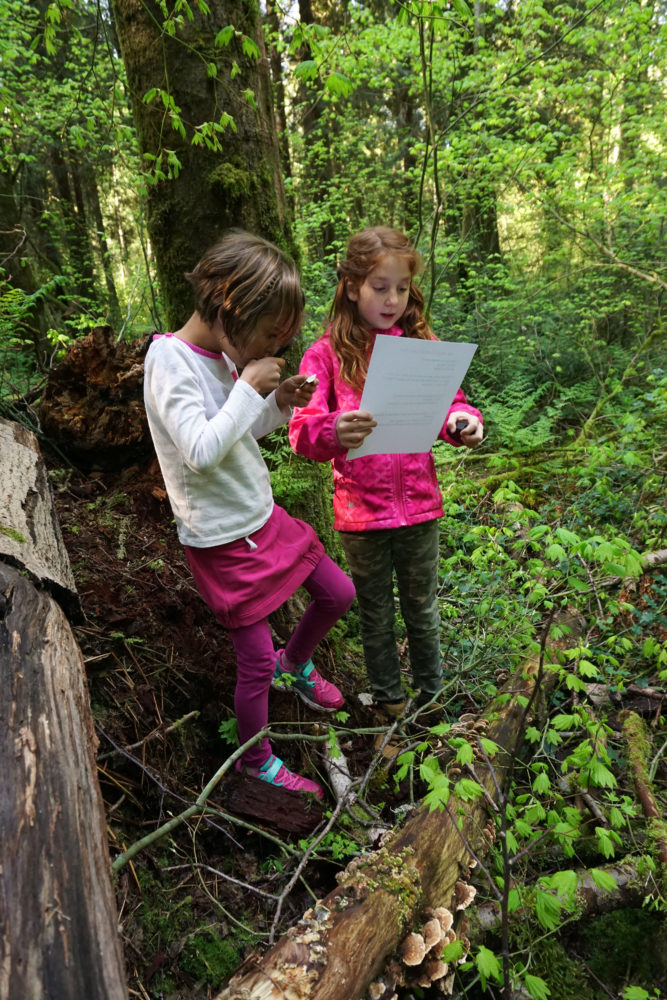 Children's outdoor activity in Vancouver BC
                        Ages 3-5yrs
                   April 4th-June 20th
                           9.30-11.30   
                                $360
                           Ages 3-5yrs
                     April 5th-June 21st
                            1.00-3.00                      
                                 $360 
                           Ages 3-5yrs            
       April 6th-June 22nd(no class May 18th)
                            9.30-11.30
                               $330
                          Ages 7-9yrs
             April 6th-June 22nd (no class May 18th)
                          3.45-5.45
                            $330
Description:
Classes cover a range of topics that help children explore and understand our local
ecosystems. The children will use tools like microscopes, viewing scopes, ID books and other aids to help them learn and explore their environment. Classes feature games, songs, stories, props, specimens and cool experiments. Most of all, we have lots and lots of fun! Some sample topics and activities include:
Testing ocean acidity level and the effects on hard-shelled animals.
Experiment: Can crabs smell?
Stewardship opportunities
Play: Life-cycle of a Douglas fir trees
Study the flight of birds
Owl-pellet dissection
Learning to live with coyotes
The secret lives of insects
Study artifacts like owl feathers, coyote skulls and  replica eagle eggs.
Locations:
Location are on the west side of Vancouver in Musqueam Park, Camosun Bog, Deer Lake Park, Jericho and Trafalgar Beach.  Exact meeting locations will be emailed to participants prior to the week's class. Locations are tide and weather dependent, this is why they are decided prior to each week's class.